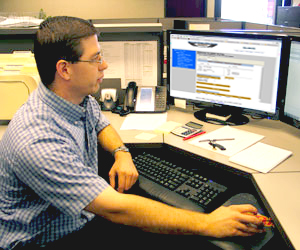 AADT provides the best online secured account management in the drug and alcohol consortium industry. With input from our clients and years of research, we have developed the Online Account Management website. Your online account will allow you to manage your drug and alcohol program from your finger tips.
This free client account management website is ideal for all Motor Carriers and California based Motor Carriers who broker other motor carriers.
The AADT TPA ONLINE website is secured (SSL), because we know the importance of confidentiality and sensitive information.
AADT TPA Online makes sure your records are safe.
Click on the link button below to access AADT TPA Online Account Management
Online Account Management for Motor Carriers 
For Motor Carriers with 1 to 1,000 trucks
Account Login & Passwords Automatically Generated (Can be changed at any time)
Login and Access Your Drivers Enrollment Information 24/7
Access Your Drivers Random Drug & Alcohol Testing Info and Results
Change Your Drivers Information
Add & Delete Drivers (Only a $10 replacement fee to cover the cost of ID Card and Driver Handbook)
Unique to the Industry – No Additional Cost
Online Account Management for California Motor Carriers
Who Broker Other Motor Carriers
Compliance Verification Made Easy (click link to find out more on this broker tool)
Create a Compliance Status Agreement with Subhaulers
Account Login & Passwords Automatically Generated (Can be changed at any time)
Broker Agreement Activity Report
View Active Subhauler Agreements
Receive Emails 24/7 Concerning the "Status Change" of Any Subhauler with an Agreement
Agreements Auto-renewing Unless Cancelled
Why Would You Use Our Services?
This is a question we have been asked many times and when you sincerely contemplate the answer, in some areas there isn't much of a noted difference between AADT and other legitimate drug testing C/TPA's, but in many other areas there actually is no comparison. We are truly in a league of our own.