Michelin National Account Tire Program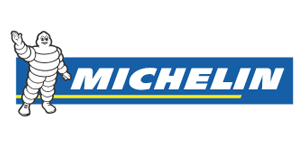 Vivian Mercader
Tire Account Manager
(909) 696-1375
PROCEDURE FOR MICHELIN NATIONAL ACCOUNT TIRE GROUP DISCOUNT
Valid Credit Card must be on file with WSTA/AADT before purchasing any Michelin products.
Fill out, sign and return the credit card authorization form to WSTA/AADT.
Download the Credit Card form at: AADT Stored Credit Card Form
Fax: (909) 608-2058
Email: cs@aadrugtesting.com
TIRE PRICING: You must call WSTA/AADT first before walking into a Michelin dealer.
Dealers will not have our discounted pricing, Dealer is only taking your tire order.
Office (909) 982-9898 or (909) 982-8409Our Office hours: Monday – Friday 8am – 5pm
TIRE ORDERING: Once you are at a Michelin authorized dealer, have your tire dealer sales representative call WSTA/AADT and request a PO (Purchase Order) number for the tires you are purchasing. WSTA/AADT will charge all local state, and city taxes and any tire environmental fees.
Note: If you are leaving your tire casing at the dealer, you may be charged an Environmental Fee of $1.75 per tire, Mounting and balancing will be charged separately.
A paid receipt will be mailed to you by WSTA/AADT.